Private investigators in Cambodia
From Phnom Penh or Sihanoukville to Siam Raep, experience makes all the difference and our expat lead of local detectives have worked in most areas of Cambodia to uncover and investigate the truth for our clients. We work on a fixed fee basis with no hidden costs or charges and offer free quotes for all work.
Lady investigations
Are you involved with a lady who is living in Cambodia? We can check your Cambodian girlfriend and help to avoid romance scams by collecting evidence of infidelity.
Learn more...
Business investigations
Often referred to as "Scambodia", doing business in Cambodia comes with its own set of unique risks and challenges. We can help to perform due diligence.
Learn more...
Foreign men investigations
Is your boyfriend or husband visiting Cambodia? We have gathered evidence of men from all different walks of life that were committing infidelity here.
Learn more...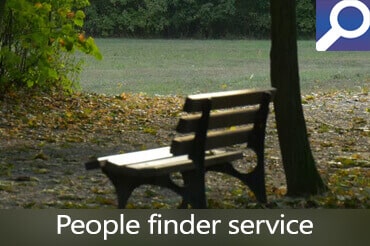 People finder service
Do you need our help to find a person in Cambodia? We aim to help locate our clients locate missing people wherever possible with our people finder service.
Learn more...
We can translate documents, message or subtitles into the Cambodian (Khmer) language. We can also transcribe videos (or audio) from Cambodian to English.
Learn more...
Secret shopper service
If you are running any form of business then we can help to discreetly check and monitor your employees in Cambodia with our secret shopper service.
Learn more...
Why you should choose CambodiaPI
Cambodia's original private detectives
We operate out of Phnom Penh in Cambodia and already have feet on the ground here. When you are seeking a detective based in Cambodia it's important to understand that many foreign companies many claim to have a physical presence here; however, any work that is undertaken by such companies are outsourced to local agencies that operate here. We naturally prefer that our clients contact us directly, this allows us to retain a direct line of communication with our client and also avoid any unnecessary middleman fees. As an expat lead detective agency, all of our case managers are native English speakers. This ensures that you will have no difficulty understanding us. We will endeavour to understand your needs and requirements and do our best to ensure that we meet your expectations, wherever possible.
If you need help from a detective based in Cambodia then please send us a message explaining your situation and we will respond to you as soon as possible. All contact with us is strictly private and confidential.
Corruption in Cambodia has been described [by GAN business anti-corruption portal] as posing a significant risk to investors. Such is the prevalence of malpractice that the country has unwillingly been branded by some as "Scambodia". We can help to protect your interests by checking facts and verifying whether or not a business is legitimate.
If you need help with a service that isn't listed on our website, then don't hesitate to get in touch with us and see whether we can assist in your case. We are passionate about helping people in Cambodia wherever we can and we would be glad to assist you whenever possible. We have assisted foreigners with a wide range of different issues in Cambodia. It costs nothing to ask and we are always happy to help.
Please feel free to get in touch with us if need help or advice or to request a free quote. All contact with us is private and confidential.
We would like to thank our clients for their kind words and continued support.
"In a difficult case CambodiaPI were able to think outside the box and use a genius tactic which secured the desired results in under 48 hours. I had previously used a different agency and they failed to catch my husband, I wish that I had found CambodiaPI first. I would recommend the service to anyone that needs an investigator in Cambodia "
"Thanks again for your help with this. I have asked you so many questions and you have patiently gone through them all to help put my mind at ease. I can't thank you enough for all you have done. Yes I would recommend the company"
"These guys are very experienced at what they do and their experience speaks for itself in the results. It took only 2 hours of work to get the answers that I was looking for. The results were hard for me to deal with but finding out was better than being lied to. Thanks a lot."